It's crazy how fast time flies by.
So far, Melbourne has been treating me very well, although the temperature is a little colder than anticipated, I am having a wonderful time nonetheless. I arrived on Monday morning and I'm leaving next Monday. Since it was 40 degrees or so the other day in Melbourne, I thought it would still be hot and so to reduce weight of luggage and whatnot, I didn't bother bringing any winter clothes, being summer and all. When I got out of the airport in shorts and shirt, I was literally freezing my ass off in 15 or something degrees at 8am.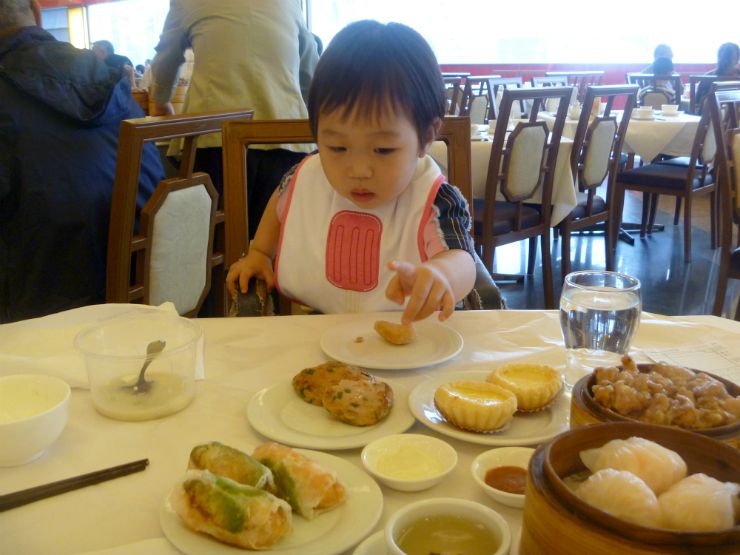 First stop after heading home was Yum Cha; in this photo is my little hyperactive Lisa.
I've never really took much notice to this, but Melbourne is a lot more populated than Brisbane. There's so many people everywhere and there are so many side shops! I've been to Chadstone Shopping Centre everyday so far since we live pretty close to it and I also saw the most amazing dress that would make my perfect formal dress. Shame it's around $1000 over my budget...
Personally, out of all the shops at Chadstone, I think the design for the exterior and interior for Miu Miu looks the best (the real thing looks better than the photo).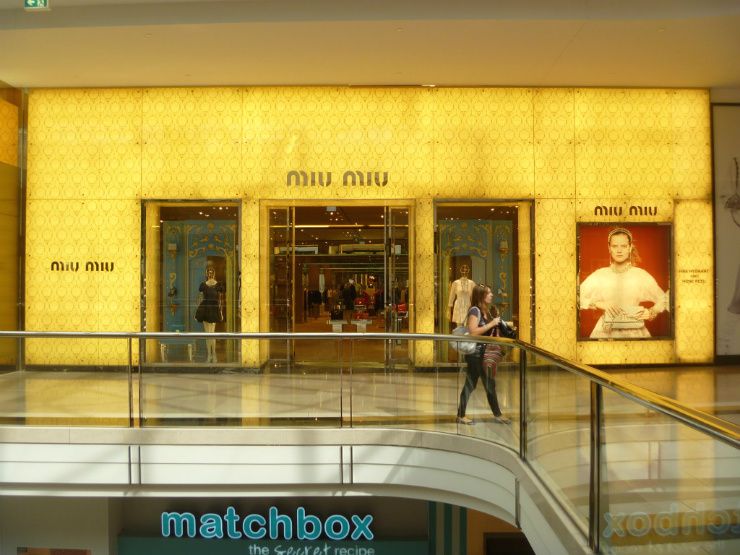 I think of the photos below are going to be of food because I don't usually take photos while I'm shopping...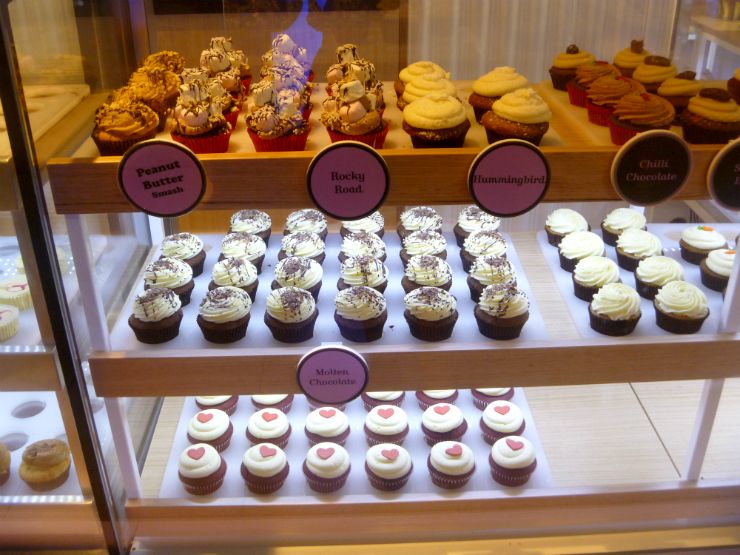 Cute cupcake parlour/store!
There is a Ben & Jerry's Scoop Shop near the cinemas of Chadstone !!!!!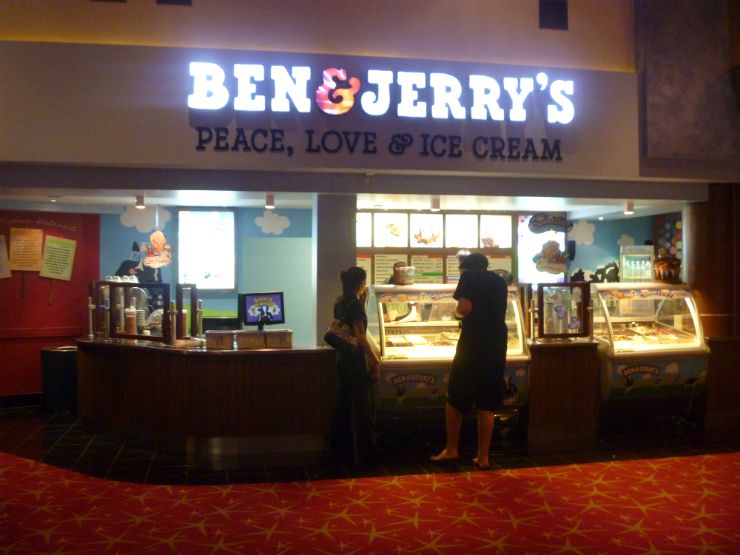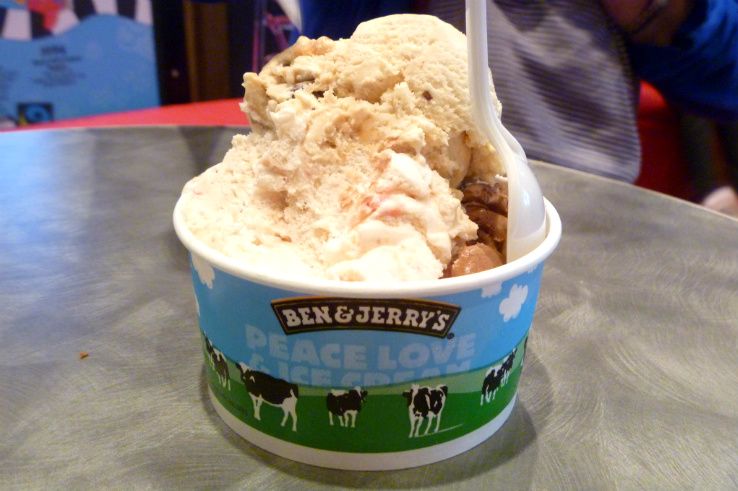 Three scoops LOL (shared of course) Strawberry Cheesecake, Phish Food and Triple Caramel Swirl ♥
In Sportsgirl, there was this one little boy who followed Lisa around and started saying 'BEST FRIEND' to her, it was sooooooo adorable and then he went over and hugged her and kept following her around :3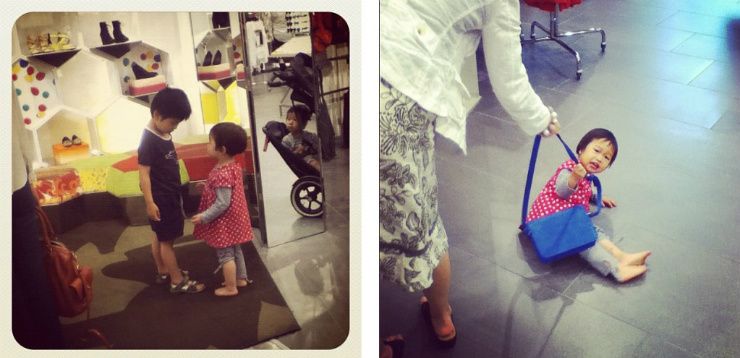 The photo on the left is of when she took and a bag from the rack and started running around the store and decided to leave Sportsgirl with the bag... >.> My mum had to drag her back into the store and Lisa would not let go of the bag, even after kicking and yelling on the floor LOLLOLOLL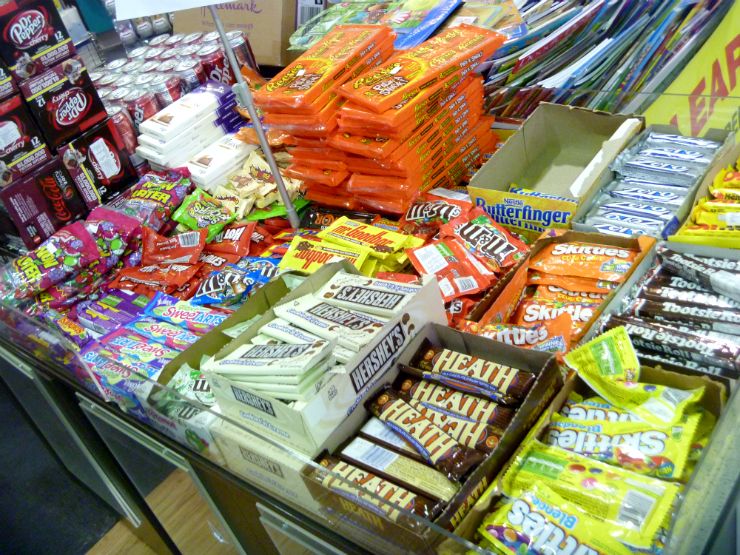 CANDY, Look at all the mini Reese Buttercups :3
Yesterday night my mum, Lisa, Helen (my best friend from grade 6 and haven't seen her since then ) and her mum went out for dinner at Sofia which was a nice reunion :')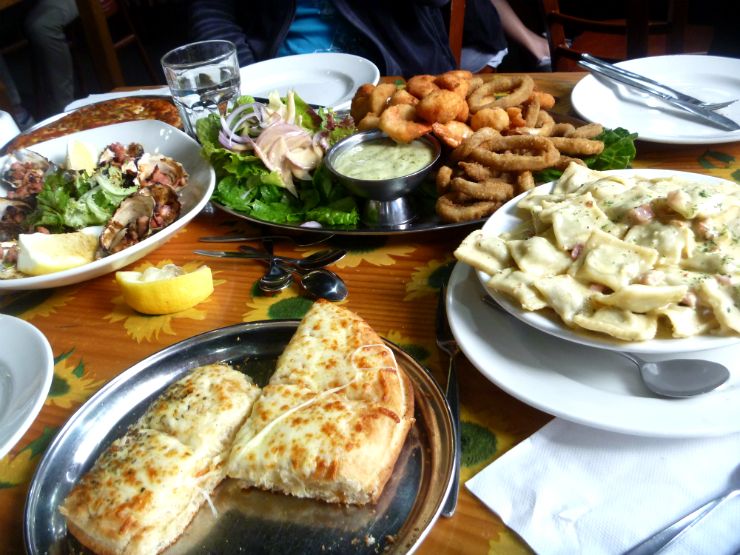 DINNER
Helen and I also saw this pretty cute waiter who we decided to take a photo with HHAHAHAA funny story, completely shameless.
So, Today's plan was to go to Chapel Street and shop around then head to the city but the weather was terrible so we decided to just stay at Chapel Street. There were loads of shops anyway and it would have probably taken more than a day to shop around, they've even opened up a Topshop and Topman down this street!!
Scary story, it started hailing for about 10 minutes and while we were walking down trying to find cover, there was this huge BOOM sound and my mum and I looked around and one the cable things for the trams exploded D; People were all getting out of the tram and you could smell this smoke sort of odor and within five minutes fire engines and police all arrived. It was crazyzyzyyy.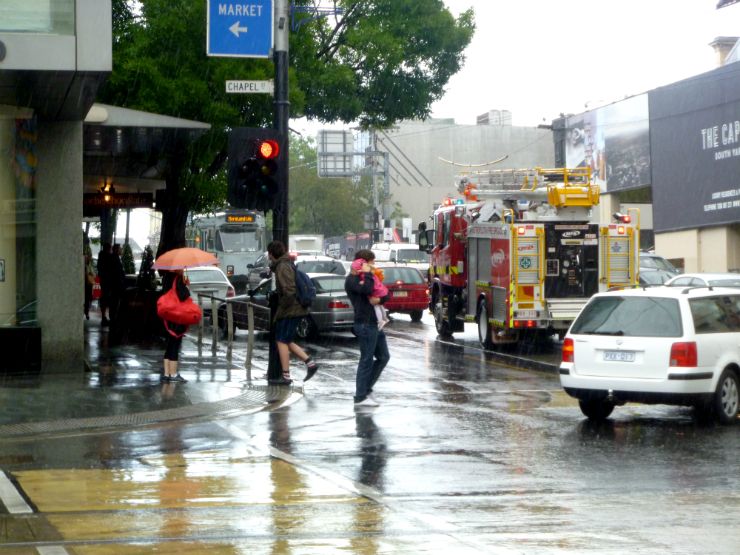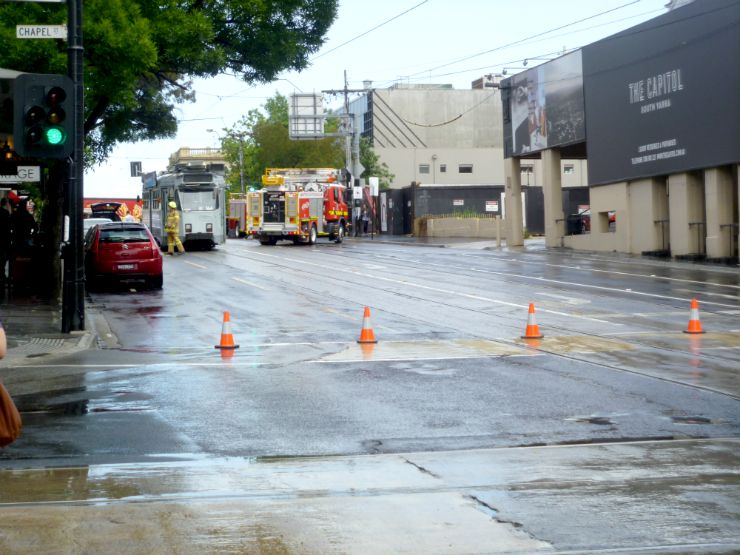 A lot of people gathered around onlooking what had happened even though rain was pouring down.
I love Melbourne though and I realise this post is all random and whatnot so I guess it wouldn;t hurt to post a photo of the 'Key to my Heart' bracelet (left photo) I got with Courtney!
(I bought the other one yesterday)
Well I'll be continuing my shopping journey tomorrow! Hope you are all doing well ♥