Thought I might do something a bit different to my usual posts so I'm going to show you and review my top 5 favourite apps although they are not necessarily my most used apps.
No. 5: The Game of Life

I recently downloaded this app the other day and I'm not quite sure whether if it's just the fact I'm on holidays and get bored at times or something but I actually find this game fun! You choose a character and all that kind of stuff then at the beginning you have to decide whether or not you want to go to college or go straight ahead to career. It just covers the basics of life like getting a job, getting married, buying a house etcetc but in a board game way. You also earn money (depending on the job you end up with) and can also lose money if you land on a the losing money spot. The aim of the game is to go through the Game of Life board until you reach retirement and the player with the highest net income wins. Kinda sucks how you can only choose between four colours and four players in one player mode though.
Quality of this game on the iPad 2 is waaaaaaaaaaay better, my brother and I were playing this on my Grandpa's iPad which made the iPod Touch version look so crappy.
No. 4: 1000 Cameras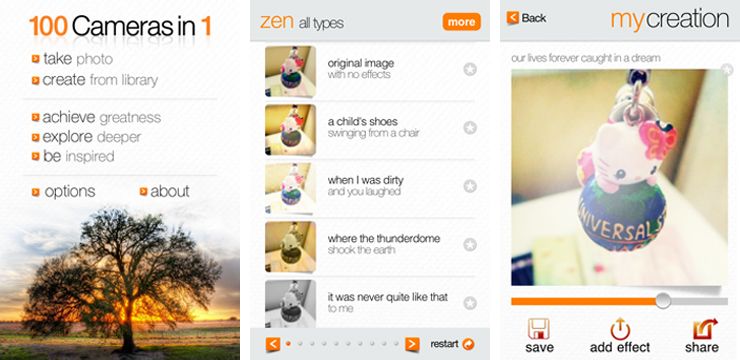 1000 Cameras is a photography app which has pages and pages of different filters you can apply to photos. Like most other photo filter apps, you can either choose to take a photo or use a photo you already have. If you see the second photo above, all the dots show just how many pages of filters there are available. You can also adjust the amount of filter applied. I guess one of the downsides to this app is that you have to crop the photo to a certain size, but apart from that I think this is a great photo filter editing app.
No. 3: 美图秀秀 (Mei Tu Xiu Xiu)
Out of all the photography apps, 美图秀秀 would have to my favourite. You can change the lighting, saturation, contrast etc. add frames and filters. The filters on this app are mostly pretty nice and are separated into three different categories (I don't know how the sorted the categories out). You can also make the split images like the one shown in the third photo above. One of the flaws to this app applies to the people who don't understand Chinese. Although even if you can't read the words, it's pretty easy to guess what options does what.
No. 2: Instagram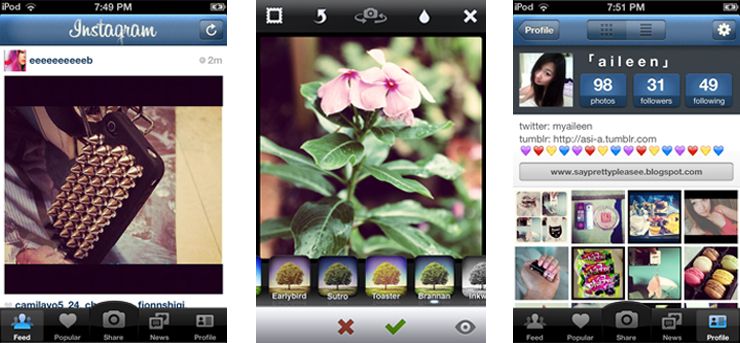 This app requires you to sign up and after you sign up you can upload photos, follow other users and view, like or comment on their photos. Other users are able to follow you and can see your profile which shows some of the photos you have uploaded. Before you upload photos, you can choose filter settings which can make your photo look more appealing.
No. 1: Lock 'n' Roll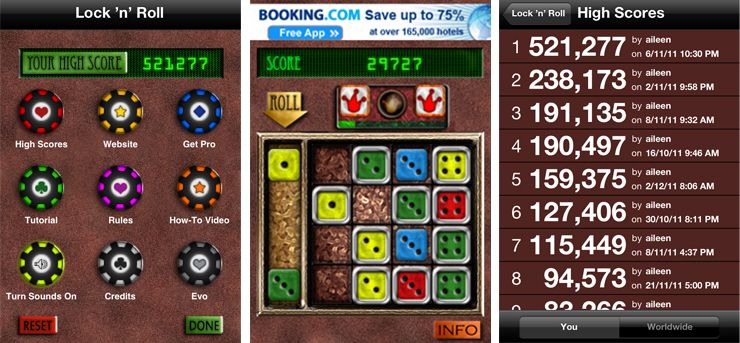 Lock 'n' Roll is the most addictive game and I think on the reasons why is because I keep wanting to beat my high score. It's a dice game and at first, it takes a while to understand how the game works but once you get it, it's pretty fun. I usually play it on the bus or when I'm waiting. The aim of the game is to eliminate as many dice as possible in certain combos until you have no more free spaces left to place the dice. I've had this app since the first few months of when I got my iPod (so around January, 2010). I know it's kinda sad how my high scores are so high but still, I AM PROUD OF THEM ALRIGHT?
Now to something completely irrelevant |
Yesterday a group (I think there about 20 people or so) of us went down to the Gold Coast. Thank goodness the weather was perfect, sunny blue skies. I got a slight tan but not as tan as I wanted and unfortunately didn't take very many photos ): The two photos below are the only two photos I took on my iPod LOL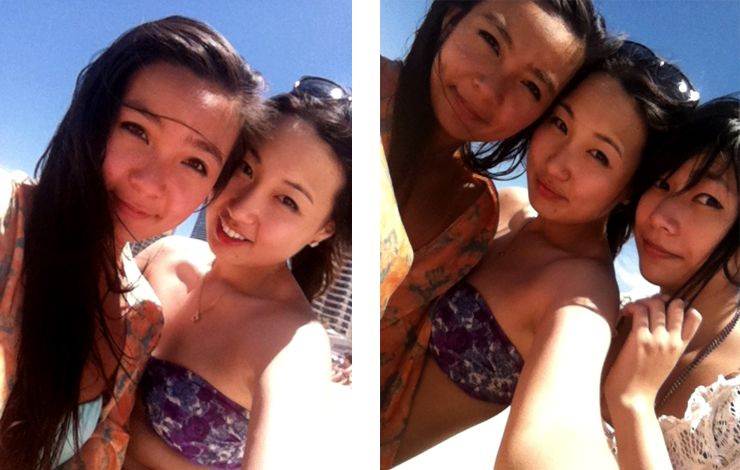 Spent most of the day with the lovelies Diem and Courtney
AAANNNNDDDDDD Guess what? I'm also going down to Melbourne for a week on Monday! YEY! :D